Cold Stone® is proud to support our official charity partner, Best Buddies®!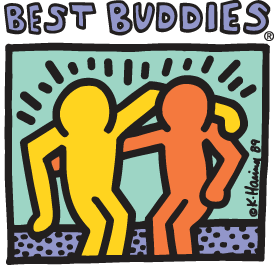 Best Buddies is the world's largest organization dedicated to ending the social, physical and economic isolation of the 200 million people with intellectual and developmental disabilities (IDD). For individuals within this community, Best Buddies helps them form meaningful friendships with their peers, secure successful jobs, live independently, improve public speaking, self-advocacy and communication skills, and feel valued by society.
During the month of August, Cold Stone Creamery® hosted a nationwide fundraising campaign to raise money for Best Buddies International. Customers had the opportunity to donate $1 or more to Best Buddies at participating locations, and in exchange, received a Best Buddies sticker featuring the iconic Keith Haring® logo! Cold Stone would like to thank all customers who participated in this first annual nationwide fundraiser. Together, we can make a difference!
About Best Buddies®
Best Buddies International is a nonprofit 501(c)(3) organization dedicated to establishing a global volunteer movement that creates opportunities for one-to-one friendships, integrated employment
and leadership development for people with intellectual and developmental disabilities (IDD).
The IDD community that Best Buddies serves includes, but is not limited to, people with Down syndrome,
autism, Fragile X syndrome, Williams syndrome, cerebral palsy, traumatic brain injury and other undiagnosed disabilities.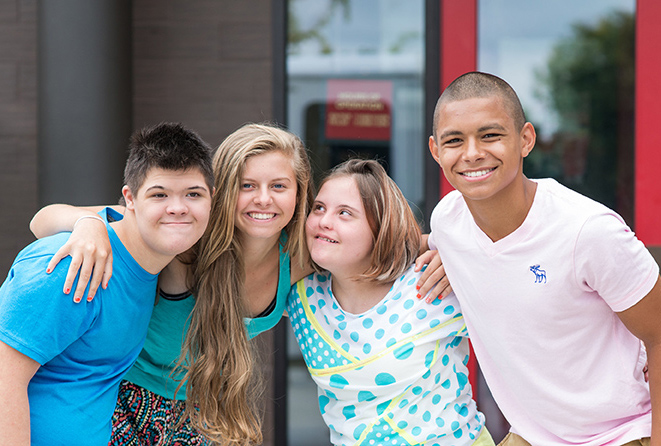 Best Buddies® 3 Key Mission Pillars
One-To-One Friendships – Builds friendships between people with and without IDD, offering social mentoring while improving the quality of life and inclusion for a population that is often isolated.
Integrated Employment – Secures jobs for people with IDD allowing them to earn an income, pay taxes, and continuously and independently support themselves.
Leadership Development – Educates and empowers people with and without IDD to become leaders, public speakers and advocates.