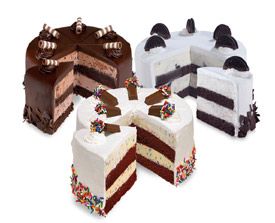 Order Cakes
Why buy an Ice Cream Cake? Just imagine thick, moist cake, layered with some of the richest, creamiest ice cream in the world, plus all your favorite mix-ins, and your choice of fluffy white frosting or rich fudge ganache... now imagine a cake made from a box mix. Yeah, that's why.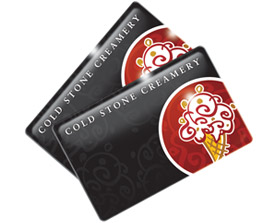 Buy Gift Cards
Give your loved ones something you know they'll absolutely love – Cold Stone Ice Cream! Now you can put a smile on their face and ice cream in their tummy at the same time!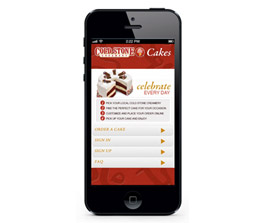 Download App
The first official app from Cold Stone brings you a fast and convenient way to order your favorite Cold Stone Creamery Cake. Download the app today for free at the iTunes App Store and Google Play App Market.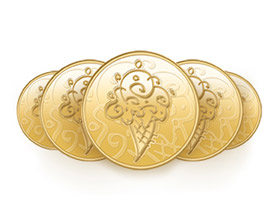 Join eClub
Who doesn't love free stuff? Sign up now for the ultimate, uh, inbox experience!Join our eClub, or as we like to call it, the My Cold Stone Club™, and get TWO CREATIONS™ for the price of one.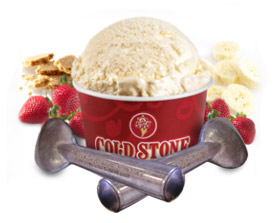 Made Fresh Daily
Did you know we make our ice cream fresh in our stores? That's right. We use only the highest quality ingredients and our proprietary ice cream recipes to churn small batches and create the best tasting ice cream you've ever had.
Our passion for quality, freshness and customization goes into every batch of ice cream we make and each Creation™ we mix. Anyone can make ice cream, but only Cold Stone Creamery® can deliver The Ultimate Ice Cream Experience®.
Ice Cream Social
If it has anything to do with ice cream, it has everything to do with Cold Stone Creamery. From unique ice cream "Creations" to smoothies, cakes and shakes – nobody serves up the ultimate indulgence like Cold Stone®.
We share product updates along with other news, events and special offers, so follow us and join the ice cream social.